Making roads safer
A Waxeye case study
Although games and experiences have been the mainstay of the VR industry, we've been considering its potential to educate everyday people in a variety of situations for quite some time. It's a curiosity that has led to five VR modules for Auckland Transport that teach learner drivers about common road hazards and road safety.
Services
3D production
Creative treatment
Motion graphics
Testing/QA
User experience (UX)
User interface (UI)
Virtual reality
Real life scenarios
Our five VR modules educated students on distractions, intersections, speed, vehicles and restricted tests. We used a combination of digital 3D assets and live recorded 360 video to demonstrate driving concepts from different perspectives, and then asked students to make decisions in different scenarios based on their learnings.
No distractions
Stylistically, we wanted to sit alongside AT's brand colours, keeping it bright and simple so that there were no 'real-life' distractions for users. After all they needed to keep their eyes on the road!
But wait there's more
NZTE Gulfood Mixed reality
Gulfood 2020 is the world's largest annual food and beverage trade exhibition, so New Zealand Trade & Enterprise wanted a mixed reality experience tha...
View

NZTE Gulfood Mixed reality

project
Waxeye happy birthday film
Milestones can be so easily overlooked, especially in the fast-paced creative industry where it's all deadlines, deadlines, deadlines. But hey, 10 yea...
View

Waxeye happy birthday film

project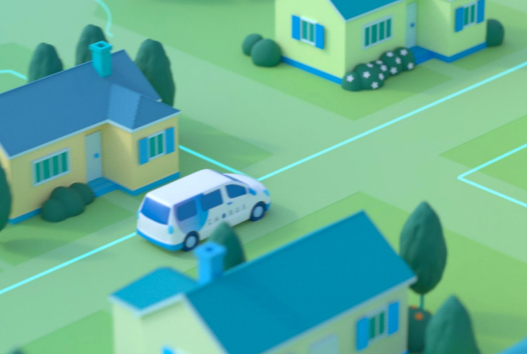 Explainer videos
Let's face it – many explainer videos can be as dull as dishwater. It's the nature of the beast. But it doesn't have to be that way, as we proved by c...
View

Explainer videos

project