Bringing the ANZAC story to life
A Waxeye case study
Discover the stories of the ANZACs with our interactive and immersive AR app. Our committed team partnered with Nga Toa charitable trust to bring the events of Gallipoli to kiwi classrooms. The app lets students explore what it was like to dig trenches, take cover from enemy fire, and feel the adrenaline rush of battle. Immersive and informative, the Gallipoli app makes history come alive in the classroom or at home.
Services
3D production
Augmented reality
Creative treatment
Digital animation
Digital art direction
Testing/QA
Unity development
User experience (UX)
Immersive storytelling
In close collaboration with renowned military historian Christopher Pugsley and Patrick Bronte, our team meticulously documented the historical events leading up to the Gallipoli campaign. Using this as a foundation, we crafted a series of 3D interactive maps, structured in chapter and timeline formats. Each chapter of the maps seamlessly incorporates animation, voiceovers, and text to bring the story to life. Additionally, hot spots placed strategically on the maps provide further information through archival recordings, photographs, and text panels.
A hit for teachers
With the ability to follow the ships, uncover hidden tunnels, and watch battling soldiers from up close, students can truly transport themselves to a different time and place and connect with historical content. Hotspots allow them to access more detailed information in their own time, uncovering 360-degree models of weapons, audio tracks and historic photos for a more enriching learning experience.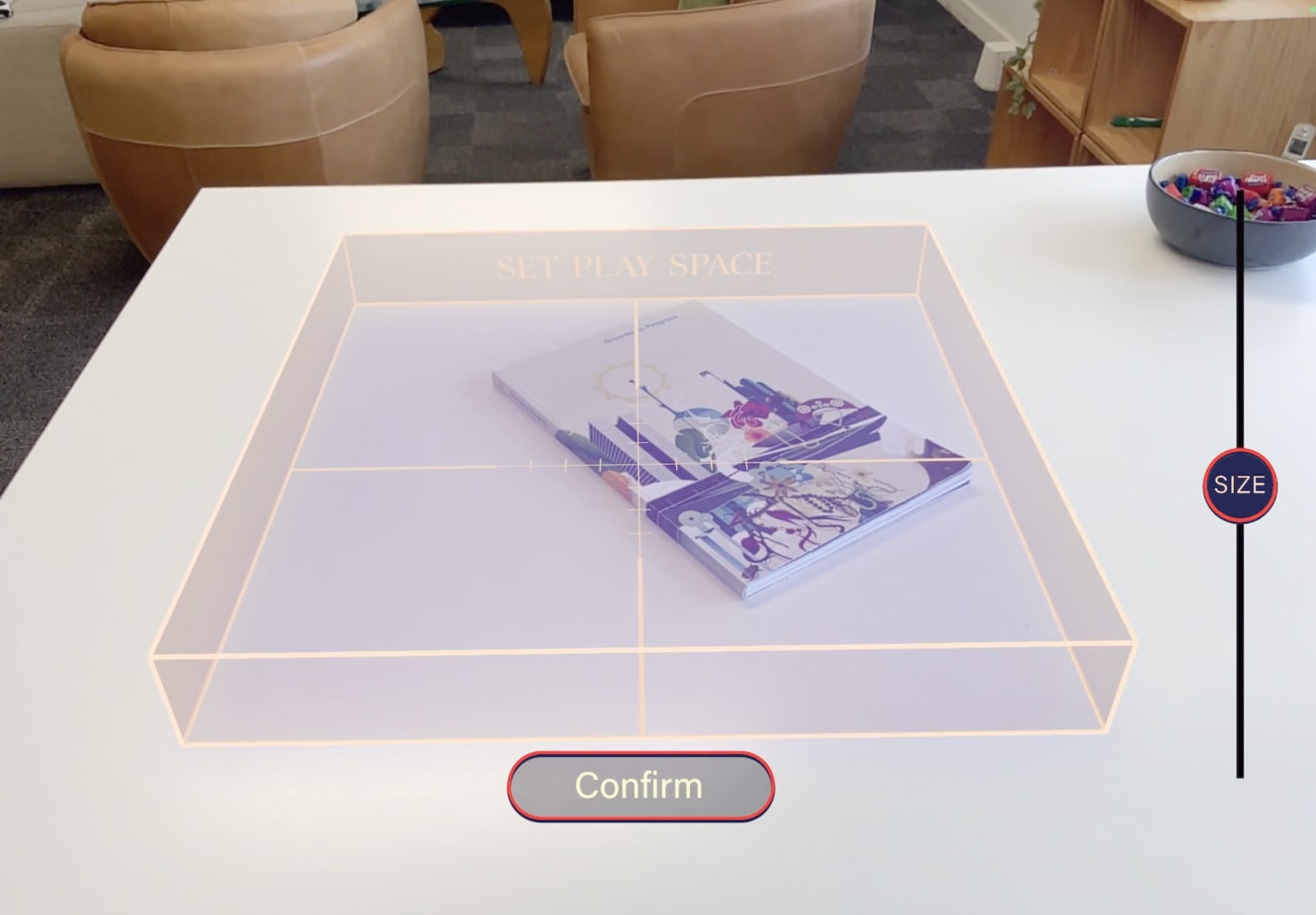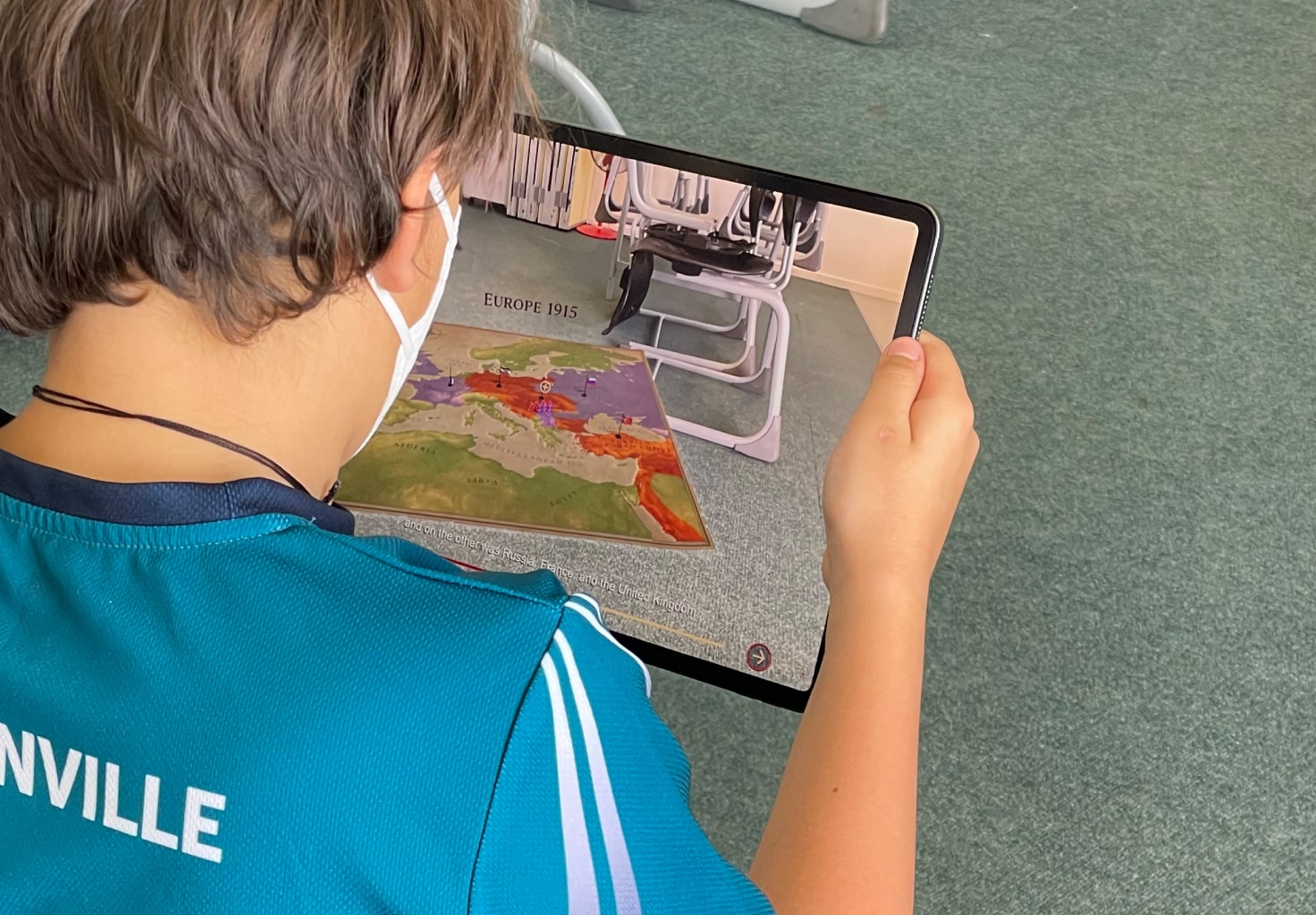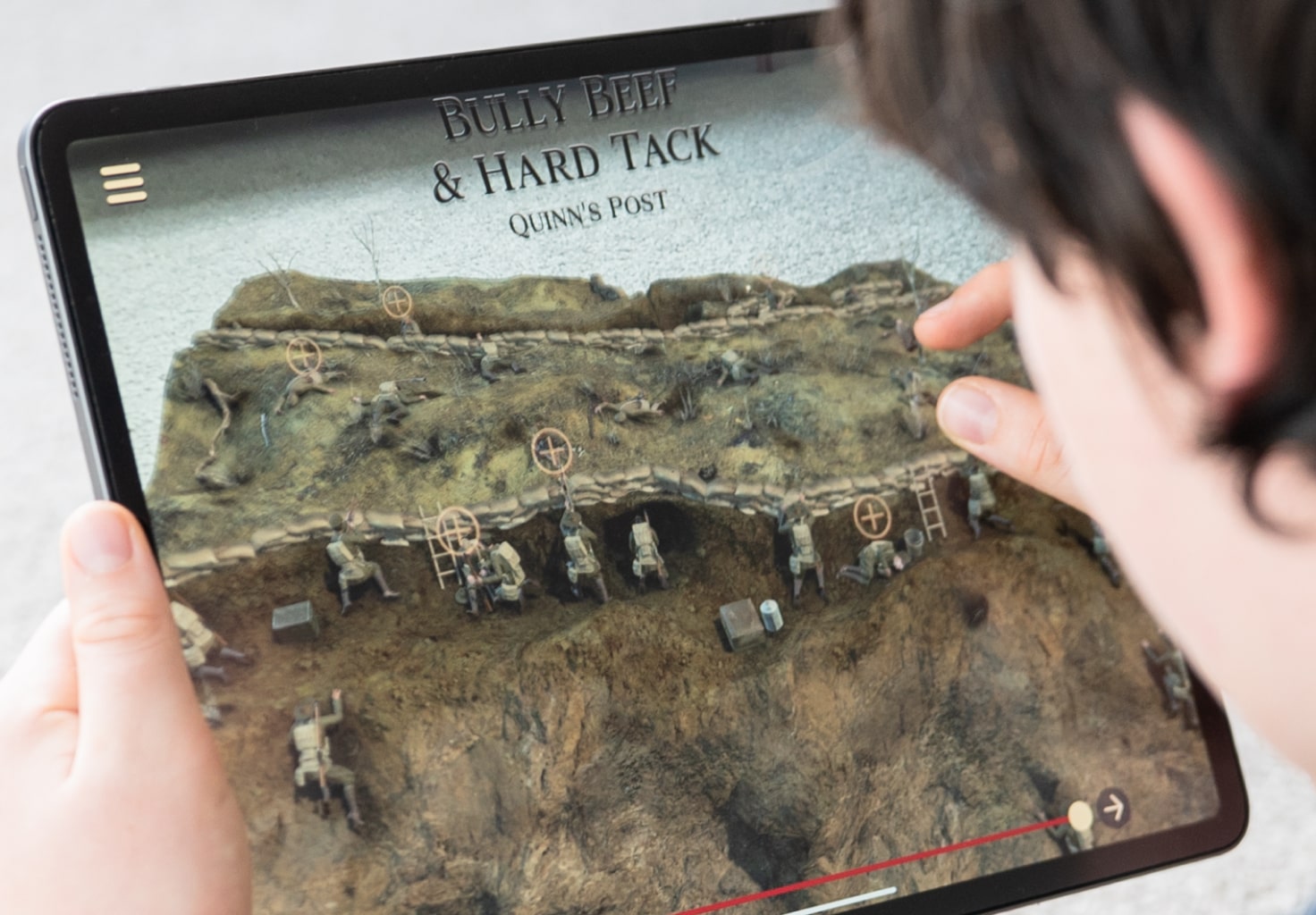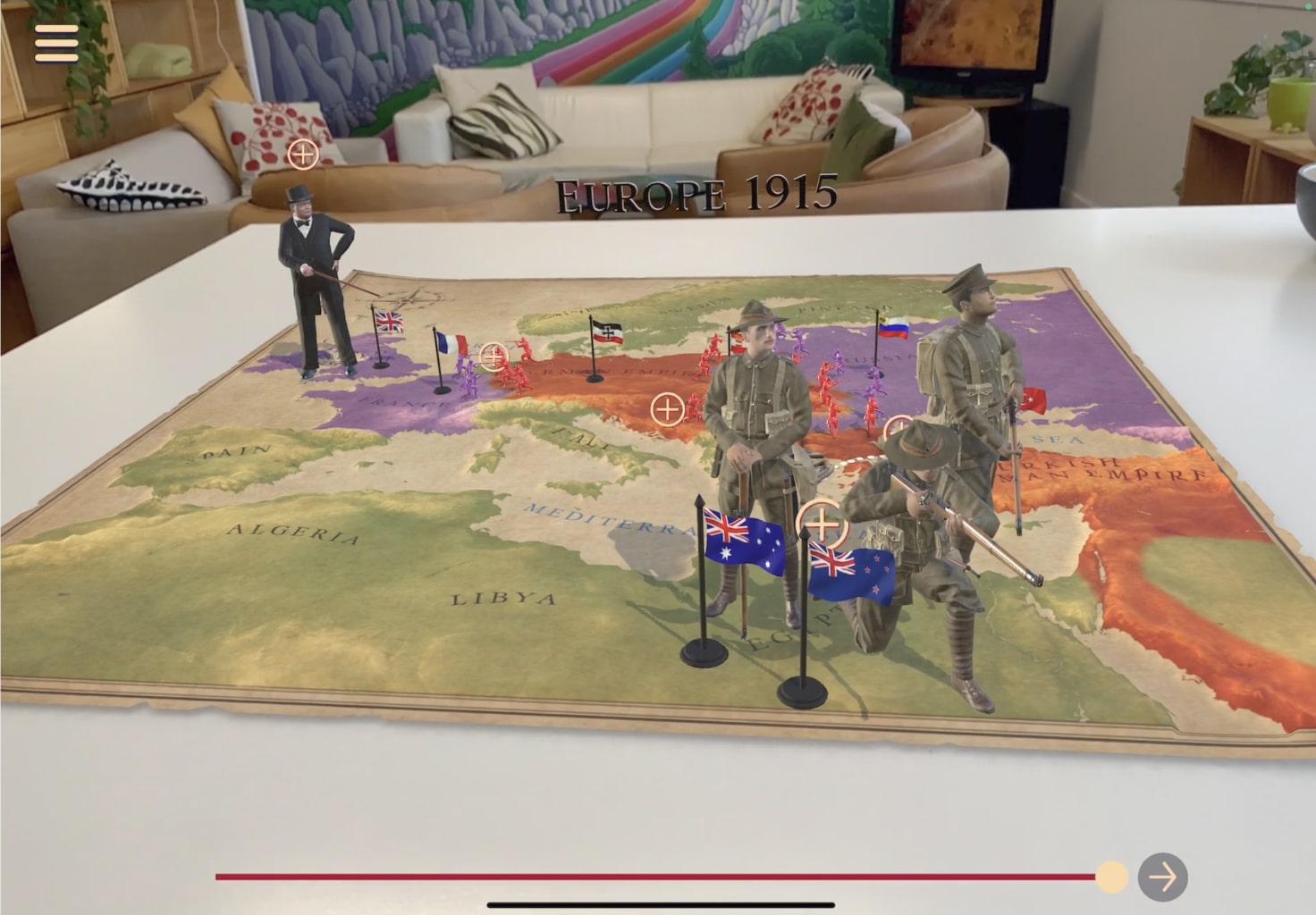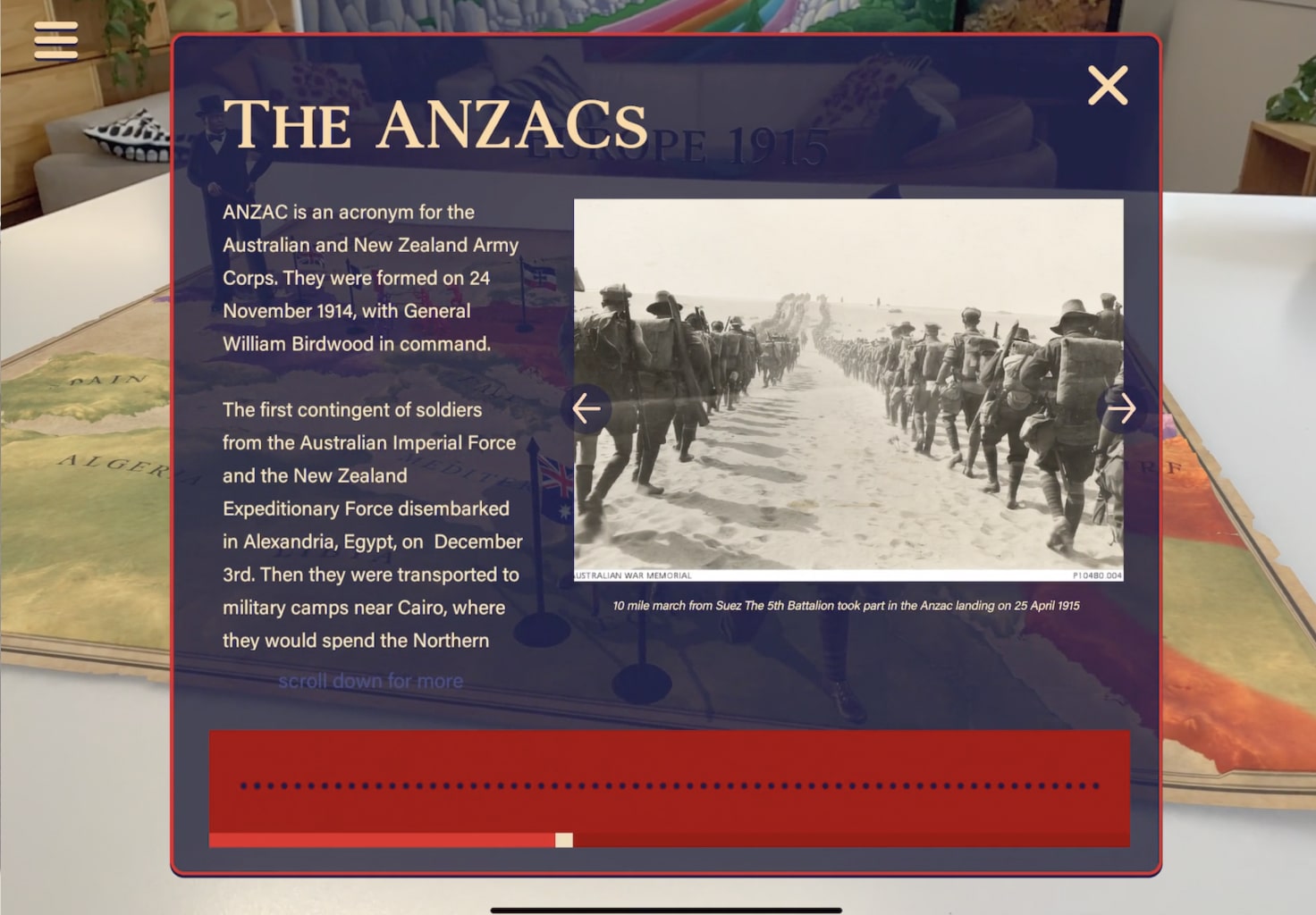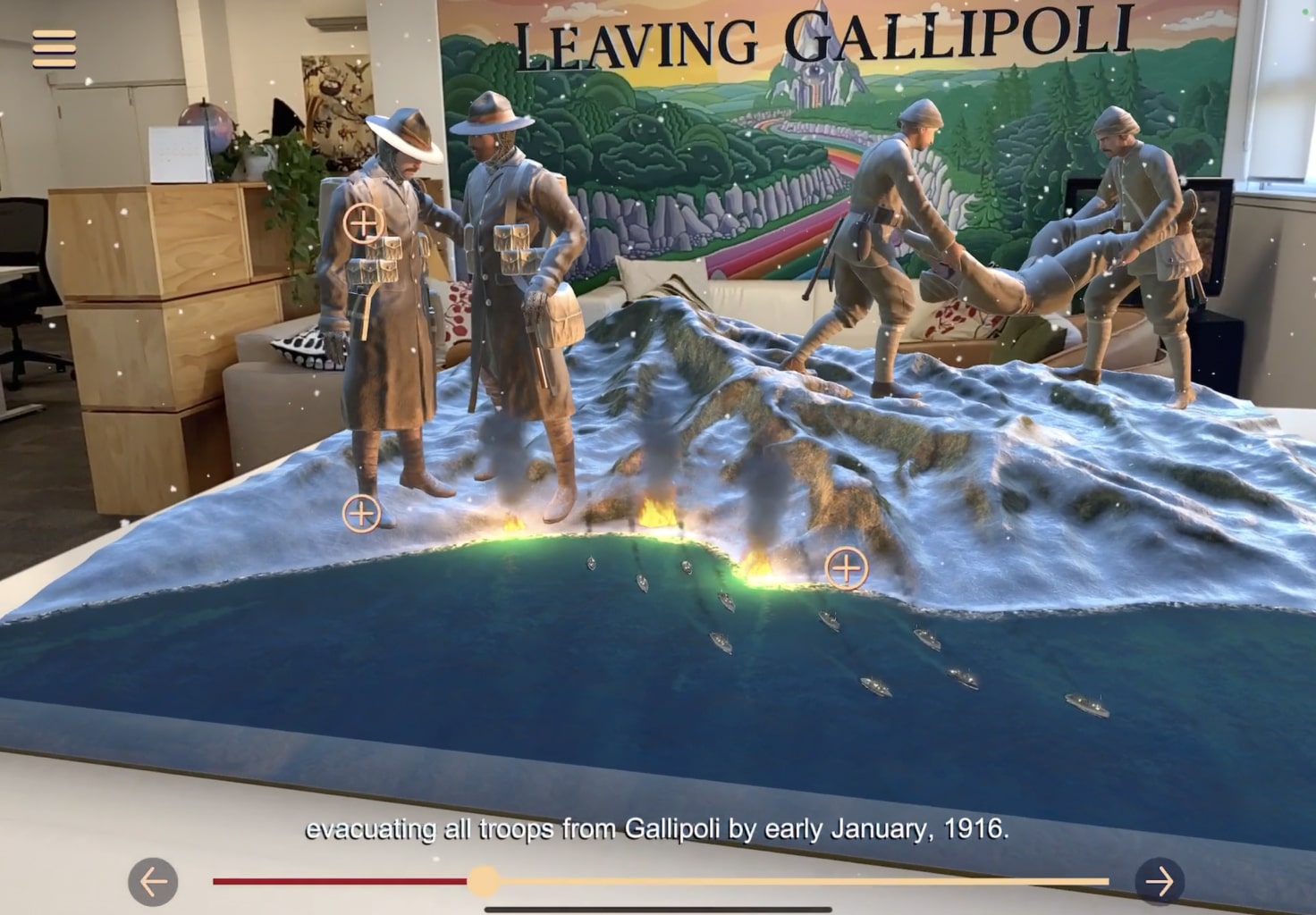 The art in history
Our skilled 3D artists have crafted every element with authenticity, including battlefields, warcraft, soldiers, and weapons. They worked meticulously to ensure every detail was accurate and realistically presented.
But wait there's more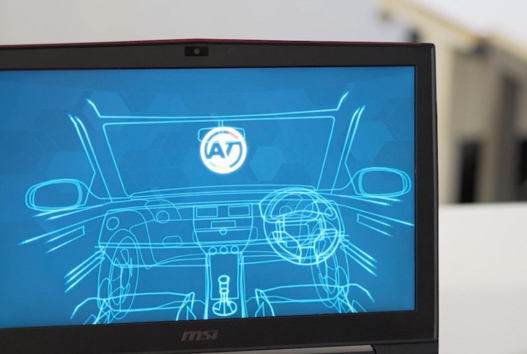 AT Virtual driver training
Although games and experiences have been the mainstay of the VR industry, we've been considering its potential to educate everyday people in a variety...
View

AT Virtual driver training

project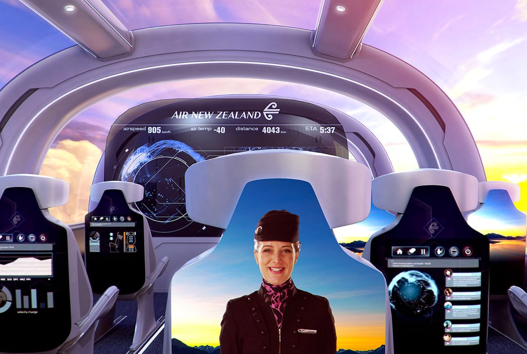 Air NZ Virtual flight lab
Air New Zealand became the best airline in the world by looking forward not back, so it was no surprise when they asked us to explore the possibilitie...
View

Air NZ Virtual flight lab

project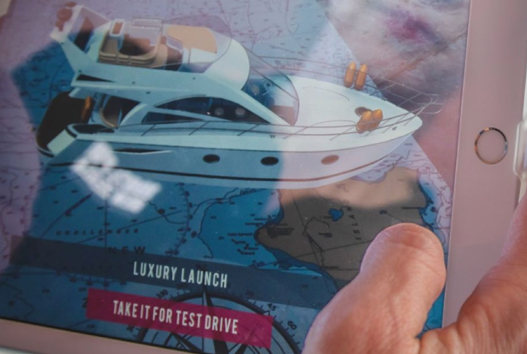 NZTE immersive Yachting app
We were approached by NZTE to create an immersive 360 VR experience and AR application to showcase New Zealand as a premium sailing and refitting dest...
View

NZTE immersive Yachting app

project