Going behind the scenes
A Waxeye case study
For most Aucklanders, what goes on beyond the red gates of Quay St remains a mystery. So Ports of Auckland thought they'd reveal it all with a 360 video. We created a VR video storyline that provided a behind-the-scenes look at what it's like to work there.
Services
360 filming
360 rendering
3D production
Compositing
Creative treatment
Unity development
User experience (UX)
Virtual reality
Cameras, action
People don't want to get down to the nitty gritty of port life, they just want the big picture stuff. So we focused on the size of the port, the specialist machinery and how much cargo goes in and out of the port every year. To bring everything together we used a custom-built, dual lens, 360 camera to capture footage that we then stitched together to create the final 360 footage.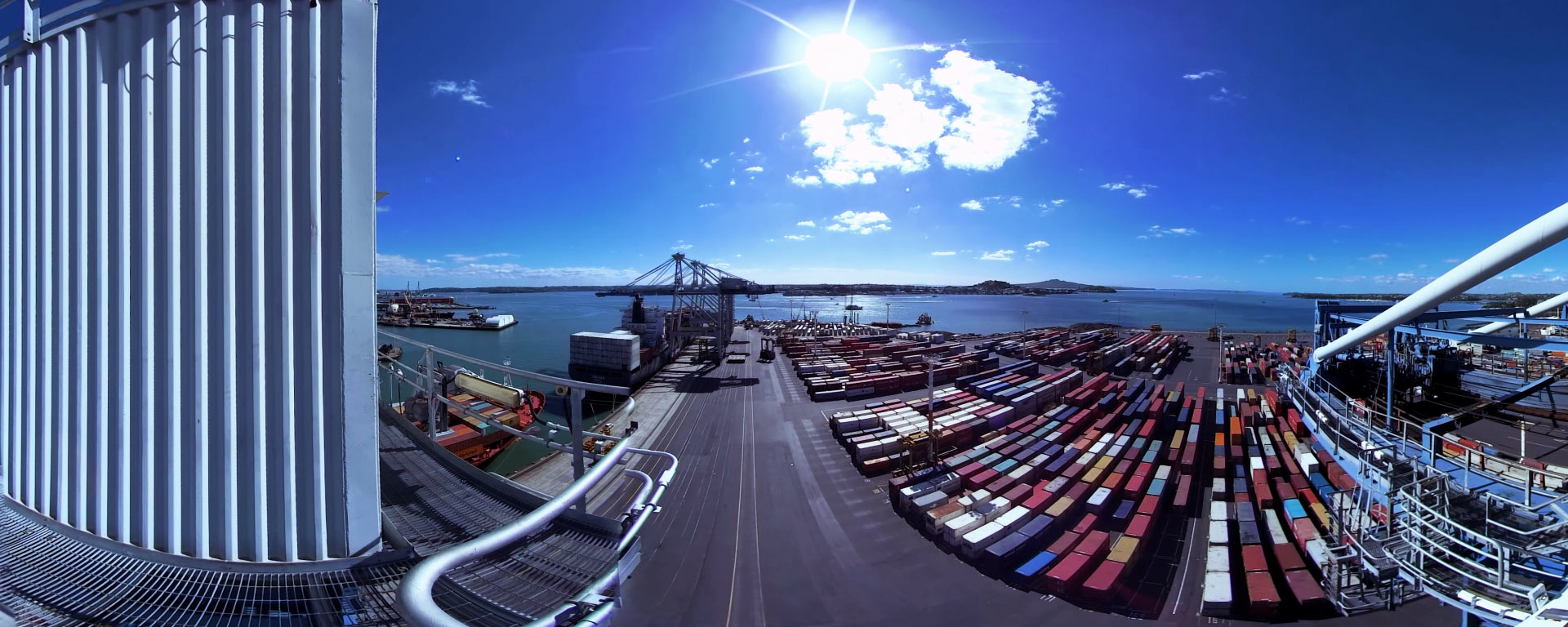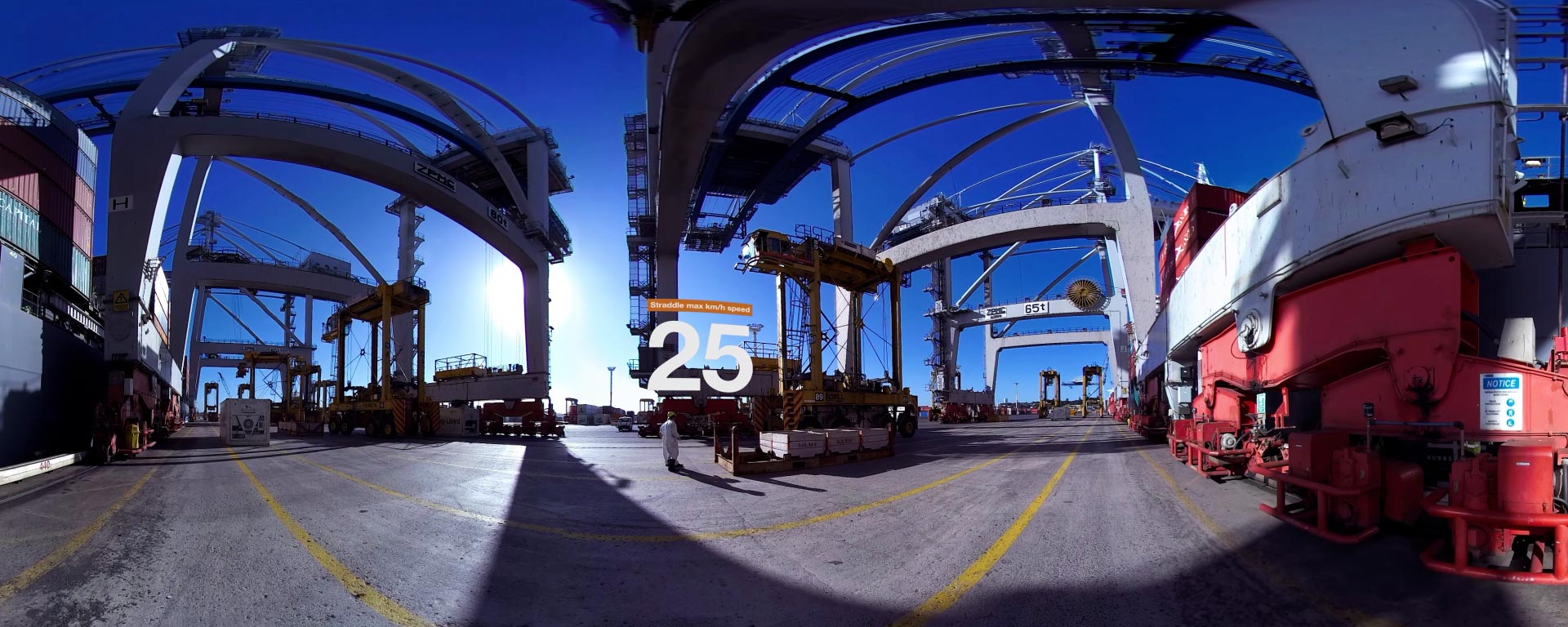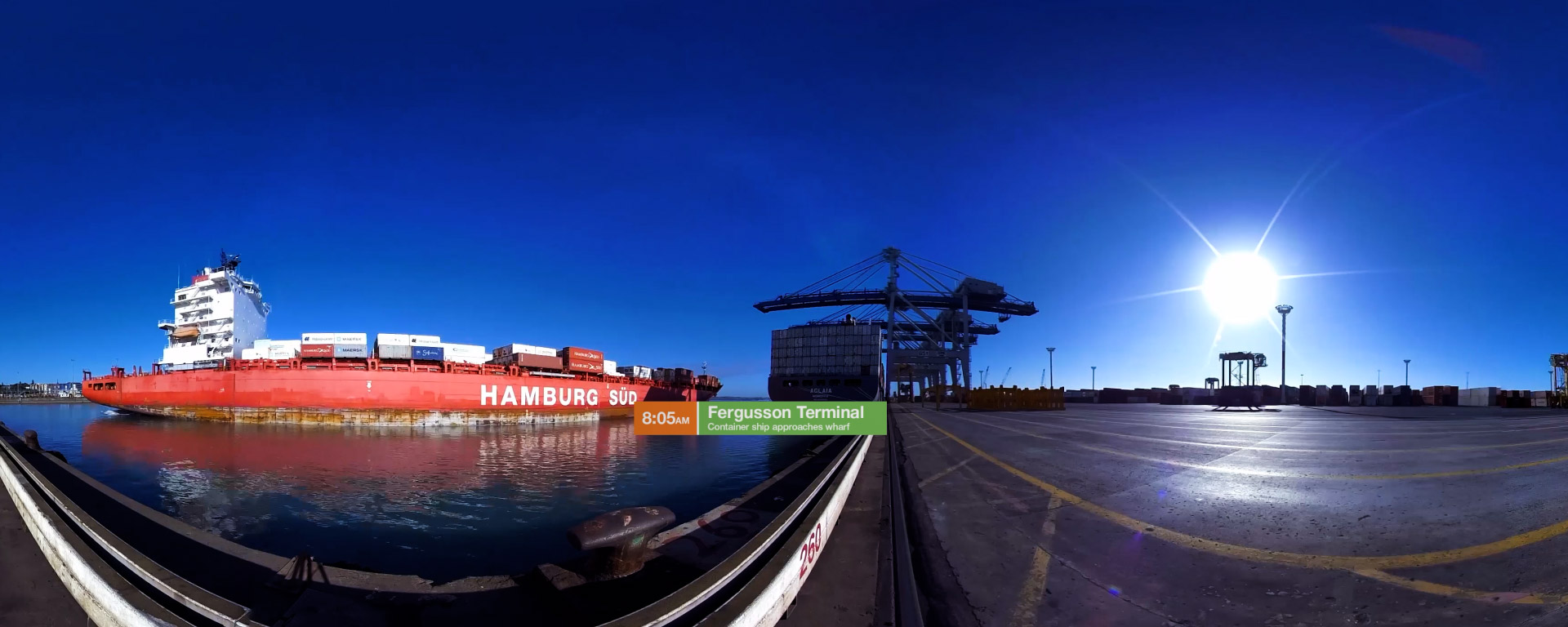 Optimum viewing pleasure
For this event we used two Oculus Rift headsets and designed custom software to automatically play the video while the headset was put on, allowing the display to run all weekend with hardly any supervision.

But wait there's more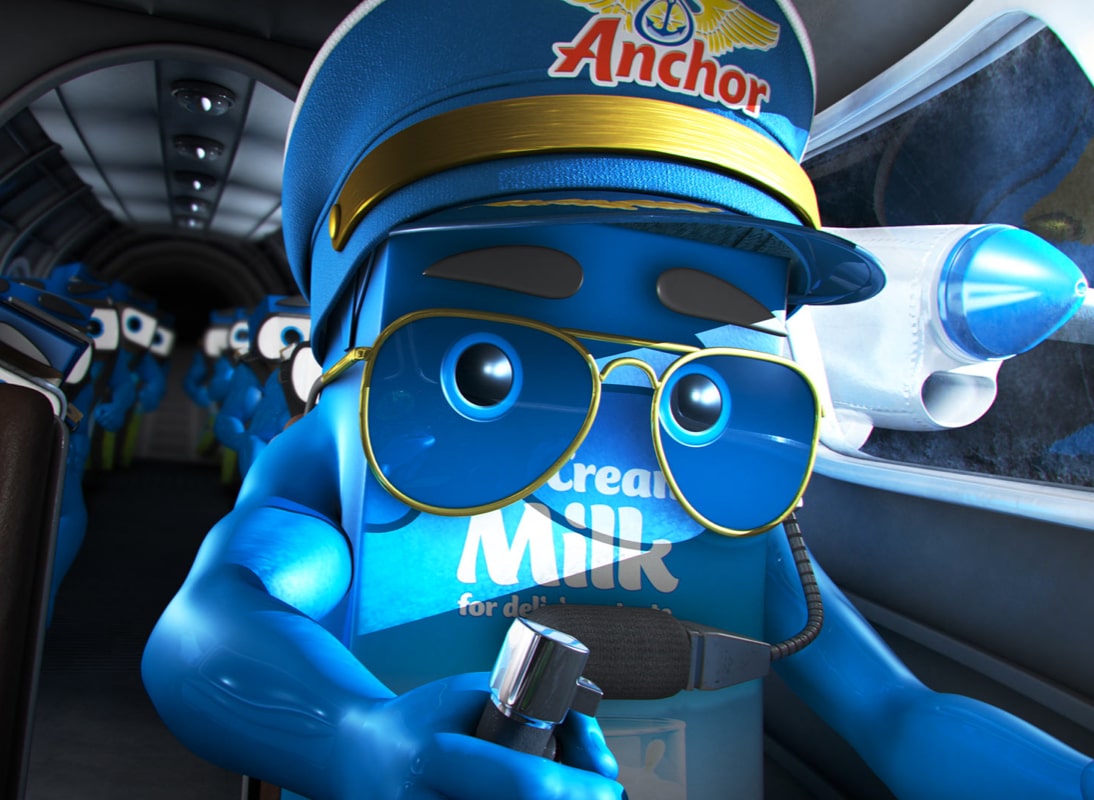 Anchor Pacific TVC
Dow Design came to us looking for a TVC that could be rolled out across not one but 13 Pacific Island nations. Focusing on Anchor Blue as the hero pro...
View

Anchor Pacific TVC

project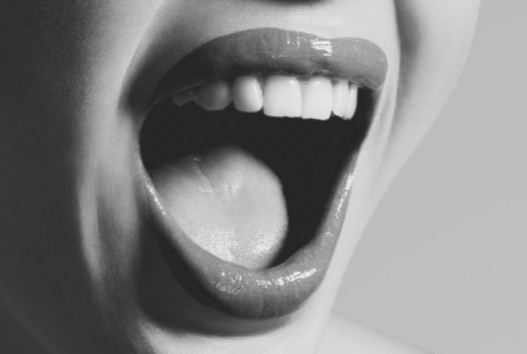 NZ Music Awards 2012
Everyone loves rock 'n' roll, so we were excited when we got a call to get involved with the VNZMAs. The brief was to create beautifully lit filmic im...
View

NZ Music Awards 2012

project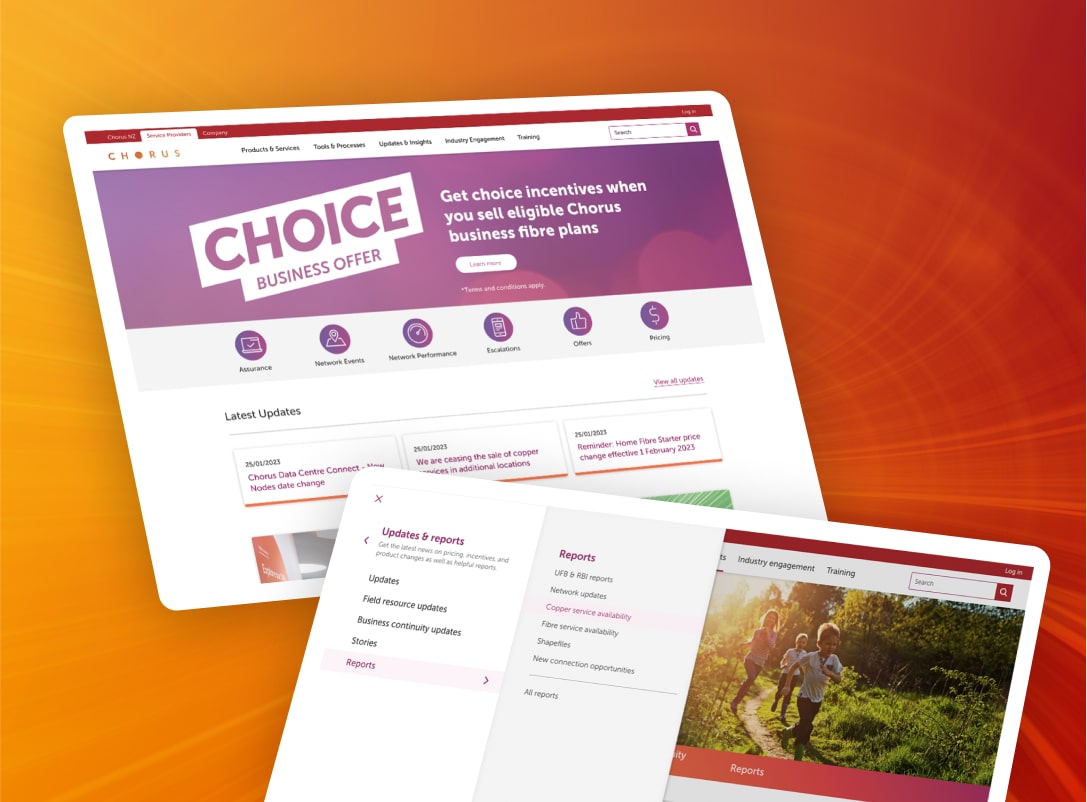 Chorus B2B site
Over time, Chorus' B2B website had become a bit out of shape – content was hidden or duplicated, the search function wasn't really working, and user f...
View

Chorus B2B site

project