Learning wherever, whenever
A Waxeye case study
The Chorus Fibre Lab is a vital introduction tool to the what, why, and how of fibre. But not many service providers are able to visit Chorus' Fibre Lab in person. So we used immersive web browser technology to replicate the lab, creating a simple user interface that brought videos, information, and training together in one place. Now it's possible to learn about fibre anywhere and at anytime.
Services
360 rendering
3D production
Creative treatment
Front-end development
Resources structure
Testing/QA
Unity development
User experience (UX)
User interface (UI)
Waxeye has been instrumental in developing and bringing to life the concept of the Chorus Fibre Lab into a 3D environment. Targeting various audiences, this online learning platform made learning interactive, entertaining and engaging
Helene Toury, Marketing Lead - B2B
Professional development at your own pace
The goal of the lab was to enable Chorus' Retail Service Providers (RSPs) to graduate with a digital certificate. So we introduced a custom-built API to both track and manage the analytics and user progress. Because the information is broken down into manageable chunks, RSPs can log in and learn at their own pace, and managers can access and print reports.
Custom-build API

Progress tracking

Real-time assessment
Integration with User profile

Custom-build analytics system

User progress reports
Take a tour
Want a sneak peak at the Chorus Virtual Lab? Take a tour via the video below and experience the space Waxeye has created. Explore the resources on offer, see how training is delivered, and discover how easy it is to navigate. All in less than two minutes.
But wait there's more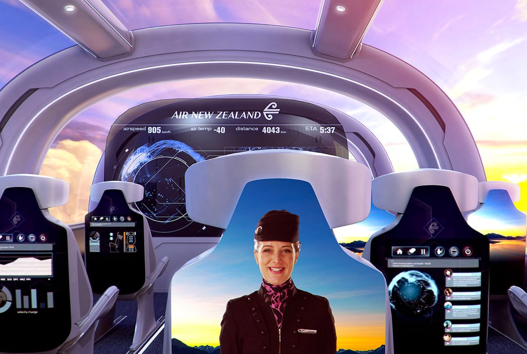 Air NZ Virtual flight lab
Air New Zealand became the best airline in the world by looking forward not back, so it was no surprise when they asked us to explore the possibilitie...
View

Air NZ Virtual flight lab

project
EXPO virtual pavillion
Aotearoa New Zealand has launched a digital version of its pavilion for Expo 2020 Dubai for audiences around the world to discover the pavilion and it...
View

EXPO virtual pavillion

project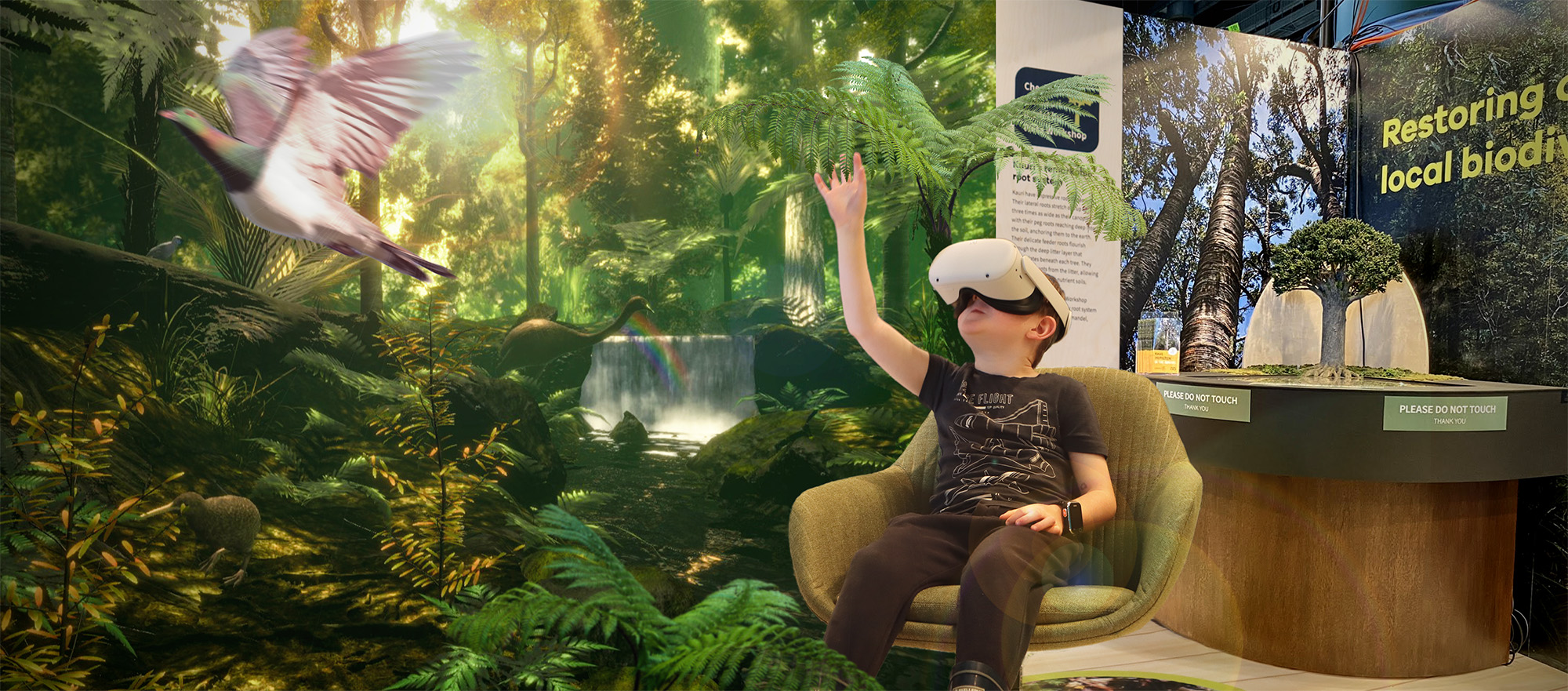 WRC Kauri VR experience
Aotearoa's native Kauri forests are a national treasure, ecologically and culturally significant to our people. Kauri's dieback disease currently thre...
View

WRC Kauri VR experience

project