Connecting taitamariki to the land
A Waxeye case study
Karanga a Tane Mahuta, a VR experience delivered in te reo Māori with English options, connects taitamariki (youth) with their environment through a reconstruction of unique taonga species, flora, and fauna. The aim: to help them better understand the impact of our environmental changes.
Services
360 filming
3D production
Creative treatment
Sound design
Testing/QA
Unity development
User experience (UX)
User interface (UI)
Virtual reality
360 video trailer for VR experience
A fully feasible concept
Our proof of concept, which established we could feasibly recreate pre-human New Zealand, gave Manaaki Whenua – Landcare Research the confidence they needed to expand the experience to three stages of prehistoric, present and future Aotearoa, which would take viewers on a 2000-year journey of our natural environment.
We wanted to reignite the desire of Māori and New Zealanders to learn more and foster a heart and passion for our amazing taonga – Au Warawara – in all its splendour of ecological, environmental and cultural significance.
Kairangahau Lead Researcher - Kiri Reihana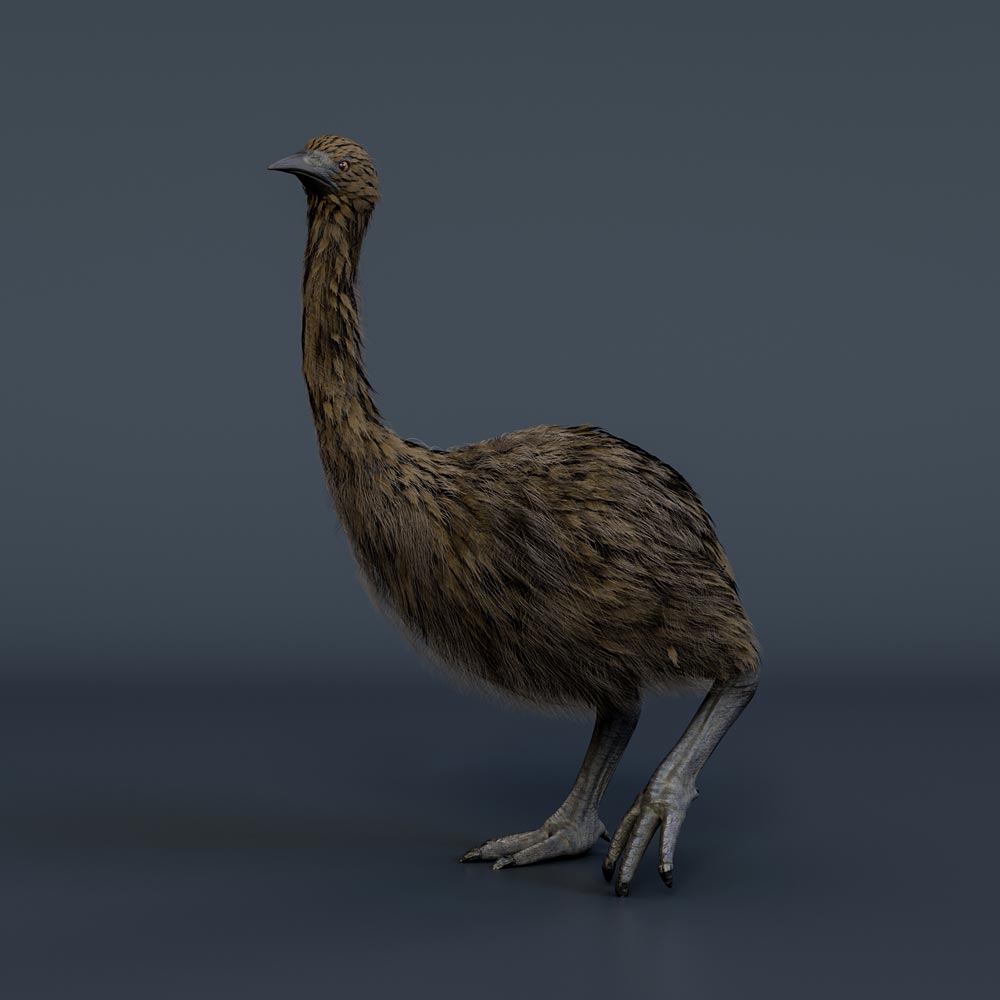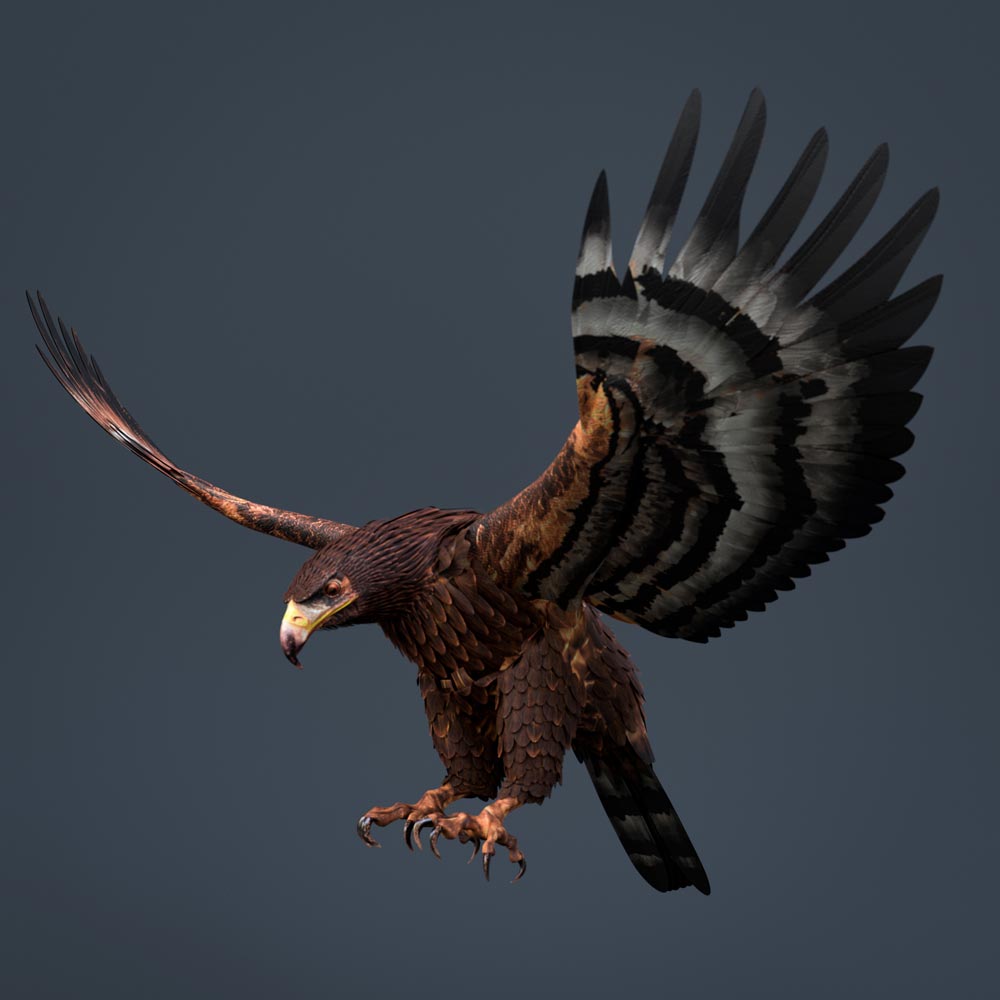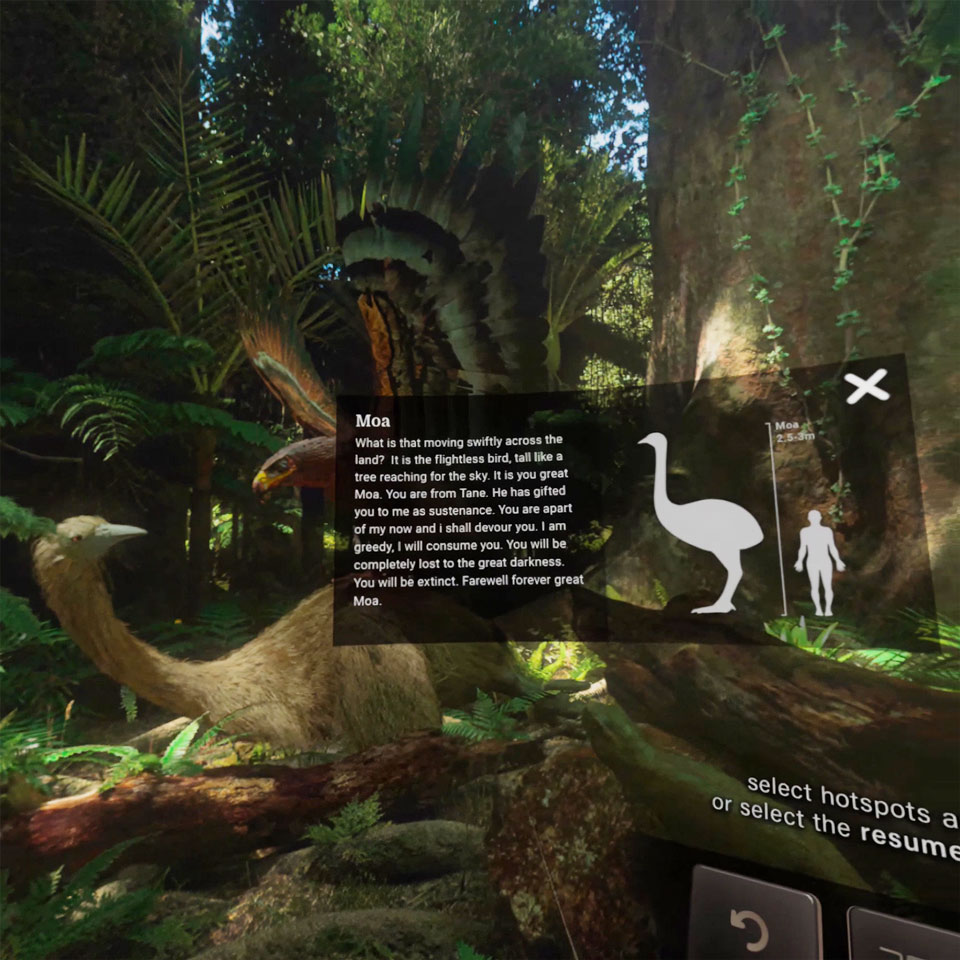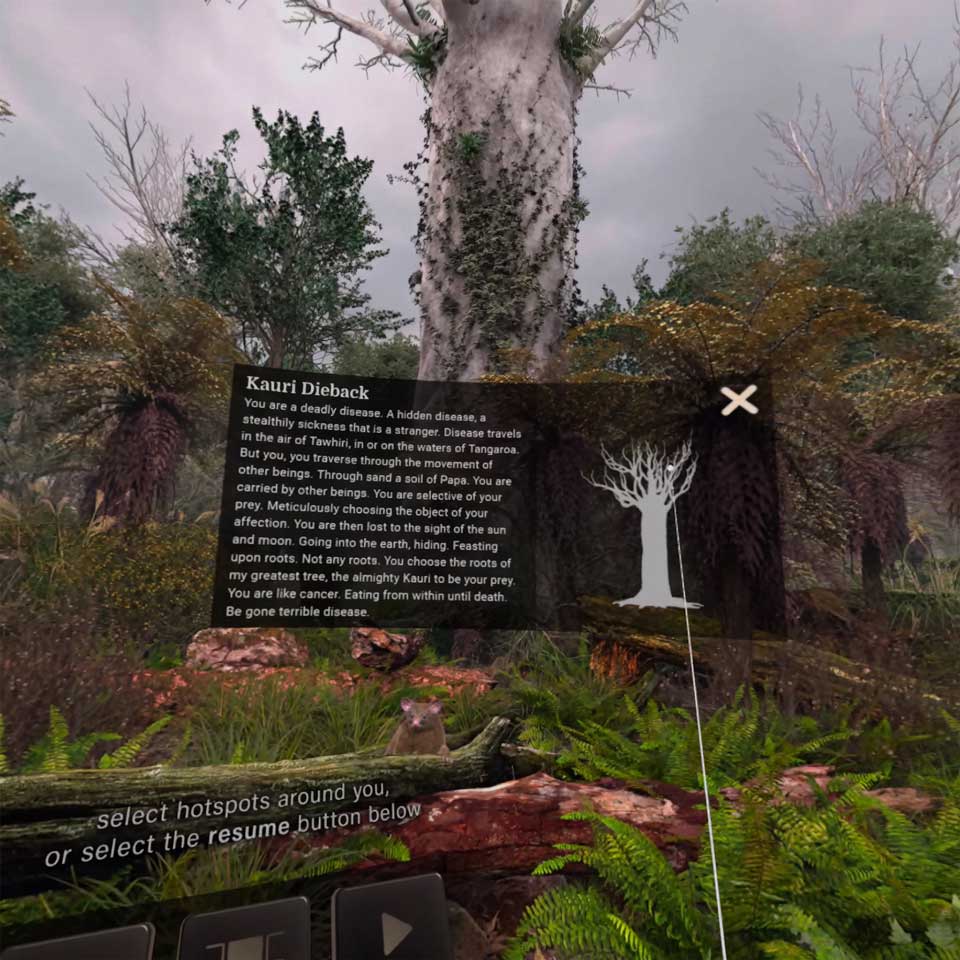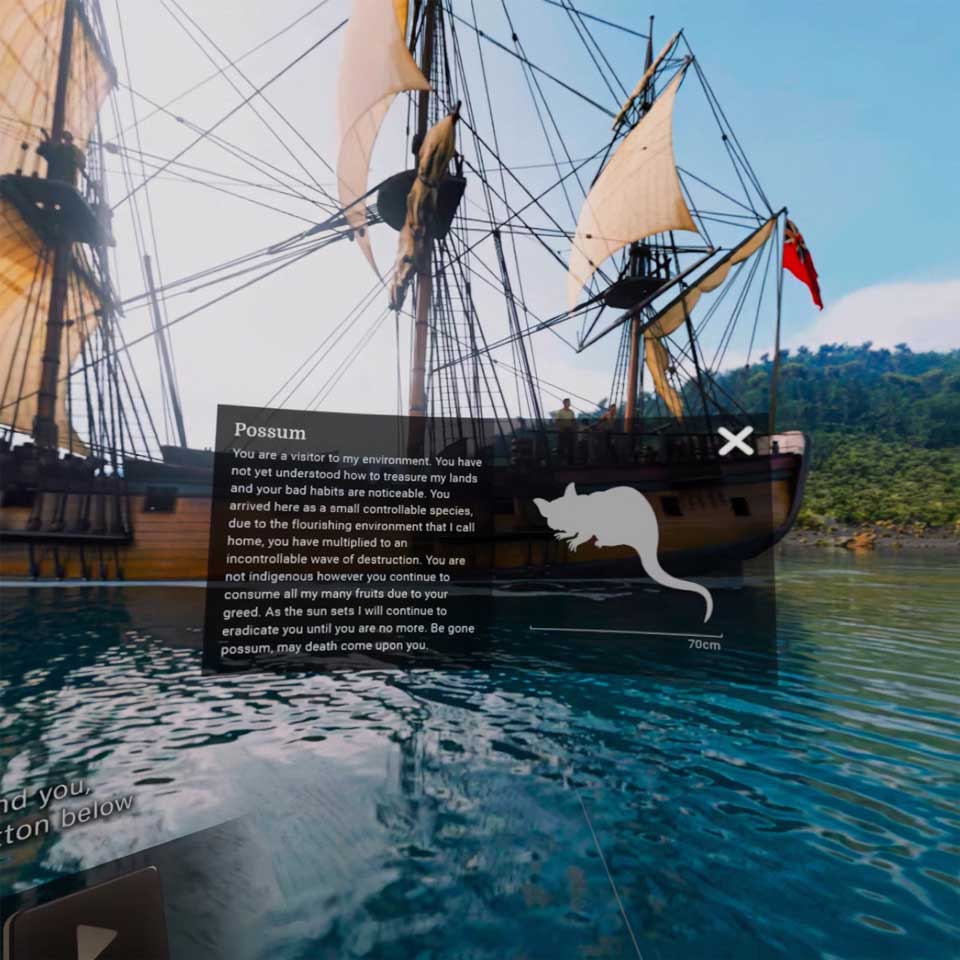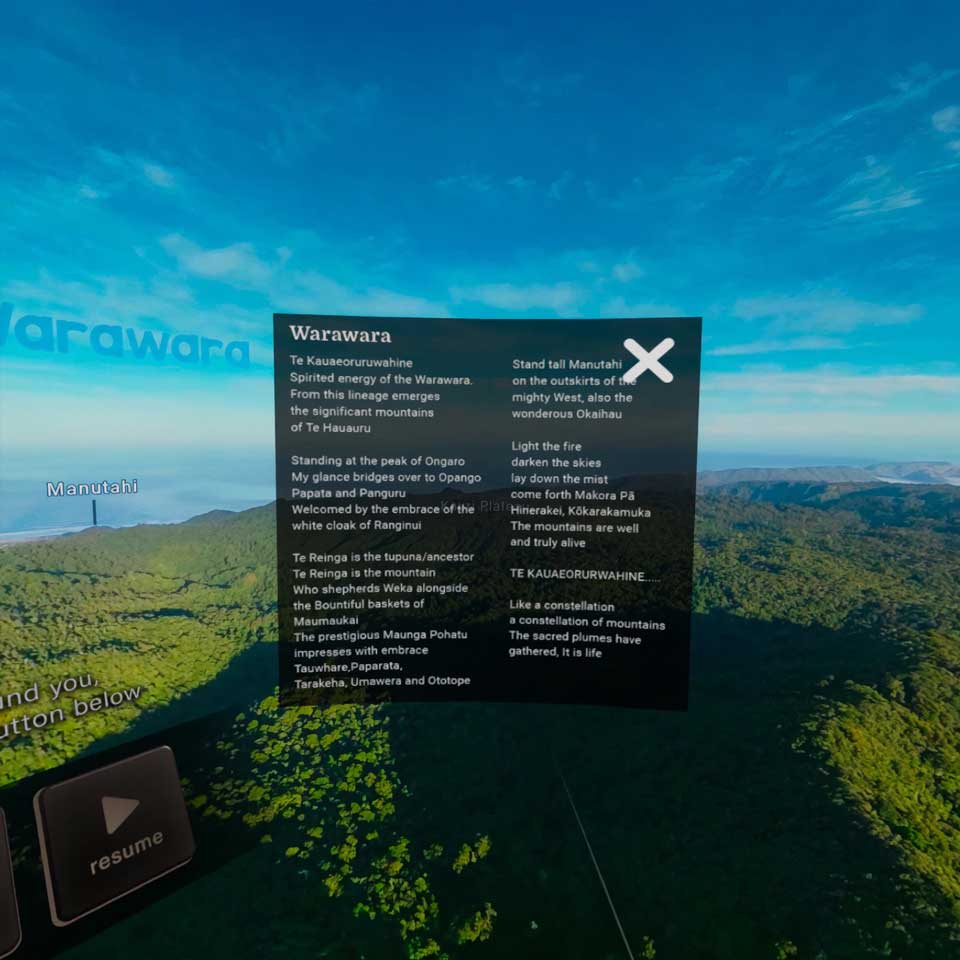 Sweeping narrative
From meteor strikes to waka arrivals to today, our narrative explores significant changes to our environment, including the decline of forests and many native species that are iconic to Māori culture. Then it offers a glimpse at where we could be heading in the next 2,000 years, depending on the impact of decisions made now.
Persistency pays off
Our small team of dedicated artists and developers toiled for 15 months to create 7 epic minutes of virtual reality. Everything from previsualization to high-resolution stereoscopic 360 rendering had to be engineered from scratch.
Making Of Video - behind the scenes of the VR experience
A new form of intergenerational storytelling
Through the hyper-realistic CG visuals and the dramatic 360 drone footage that lifts the user above the forest canopy as it is today, we've pushed the boundaries of traditional narrative and portrayed local history, heritage and geography in a new and innovative way. This project explores pioneering ways of intergenerational knowledge transfer, which is an urgent concern for many iwi, especially Te Rarawa. In a collaborative effort with our stakeholders, we set out to enable and inspire Au Warawara's next generation of kaitiaki (guardians) of the forest. By presenting nature through technology, we have brought the forest to the people.
But wait there's more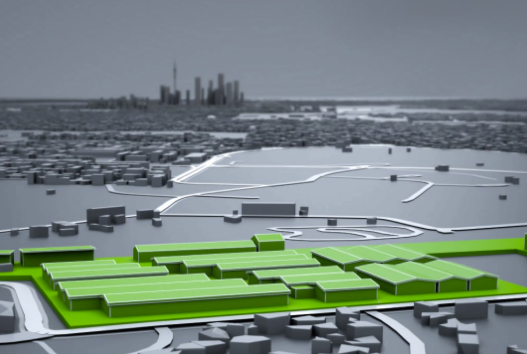 Goodman animated 3D map
Goodman is a major player in commercial realty. With many property estates strategically placed close to key transport and service hubs, they approach...
View

Goodman animated 3D map

project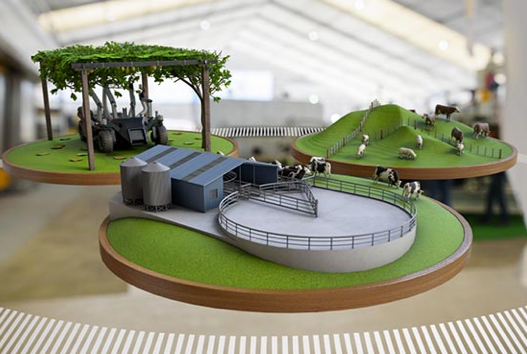 Agritech MR experience
New Zealand Trade & Enterprise wanted to showcase Kiwi-made agricultural technology at Fieldays. So we redesigned the mixed reality experience we deve...
View

Agritech MR experience

project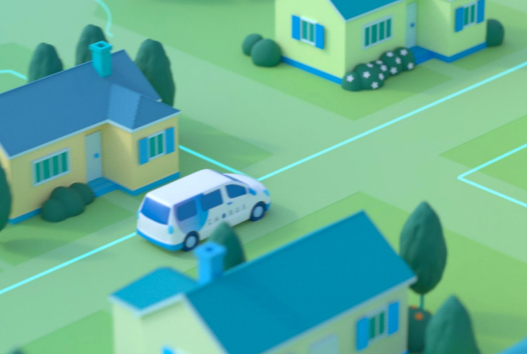 Explainer videos
Let's face it – many explainer videos can be as dull as dishwater. It's the nature of the beast. But it doesn't have to be that way, as we proved by c...
View

Explainer videos

project