Journey through our aviation history
A Waxeye case study
In close collaboration with MOTAT's exhibitions team, mātauranga Māori advisors and artists, we embarked on an exhilarating mission: bringing Aotearoa's aviation history to life in a multi-sensory, immersive projection experience that educates and entertains the whole family.
Services
Te Kōtiu
Te Kōtiu, "swoop" in Māori, embodies the spirit of flight. From the epic 12000km journey of the Kuaka migration to celebrating the growing diversity of the aviation industry; this immersive experience brings history to life. See bold balloonists, pioneer George Bolt, and aviation legends like Jean Batten. It's an inspiring mix of video, animation, storytelling and soundscapes.
Playful Edutainment
Through an elegant fusion of historical content, animation, narration, sound design and the innovative use of aircraft, the floor and a transparent mesh as projection surfaces; we have introduced an exciting new dimension to the aviation hall. The experience is designed to spark the imagination of visitors and take them on a journey through our rich aviation history.
Truely Unique
The the sheer size and scale of the Aviation Hall and the use of it's many majestic aircraft as projection surfaces, make Te Kōtiu a truly unique experience. Taking a little over 7 months to complete, we carefully curated and crated 45 minutes of content into a 12-minute-long experience mapped across four projection surfaces.
Our Sweet Spot
This project marks Waxeye's most significant exhibition endeavour to date, showcasing the our diverse range of creative and production capabilities. This included everything from motion graphics to an historically accurate 3D recreation of Richard Pearse's historic aircraft and the reimagining of his first flight with animation. Our immersive skills also were key to the creative development process, where we used a VR digital twin of the aviation hall to create a simulation of the experience.
Immersion Zone
We opted to project content onto the Aviation Hall's largest aircraft, the Sunderland and the Solent, covering an expansive 11-meter floor area. In addition, we utilized a suspended transparent screen from the ceiling. To elevate this immersive experience, we strategically positioned directional speakers to synchronize surround sound and visuals, infusing the environment with emotion, drama, and atmosphere.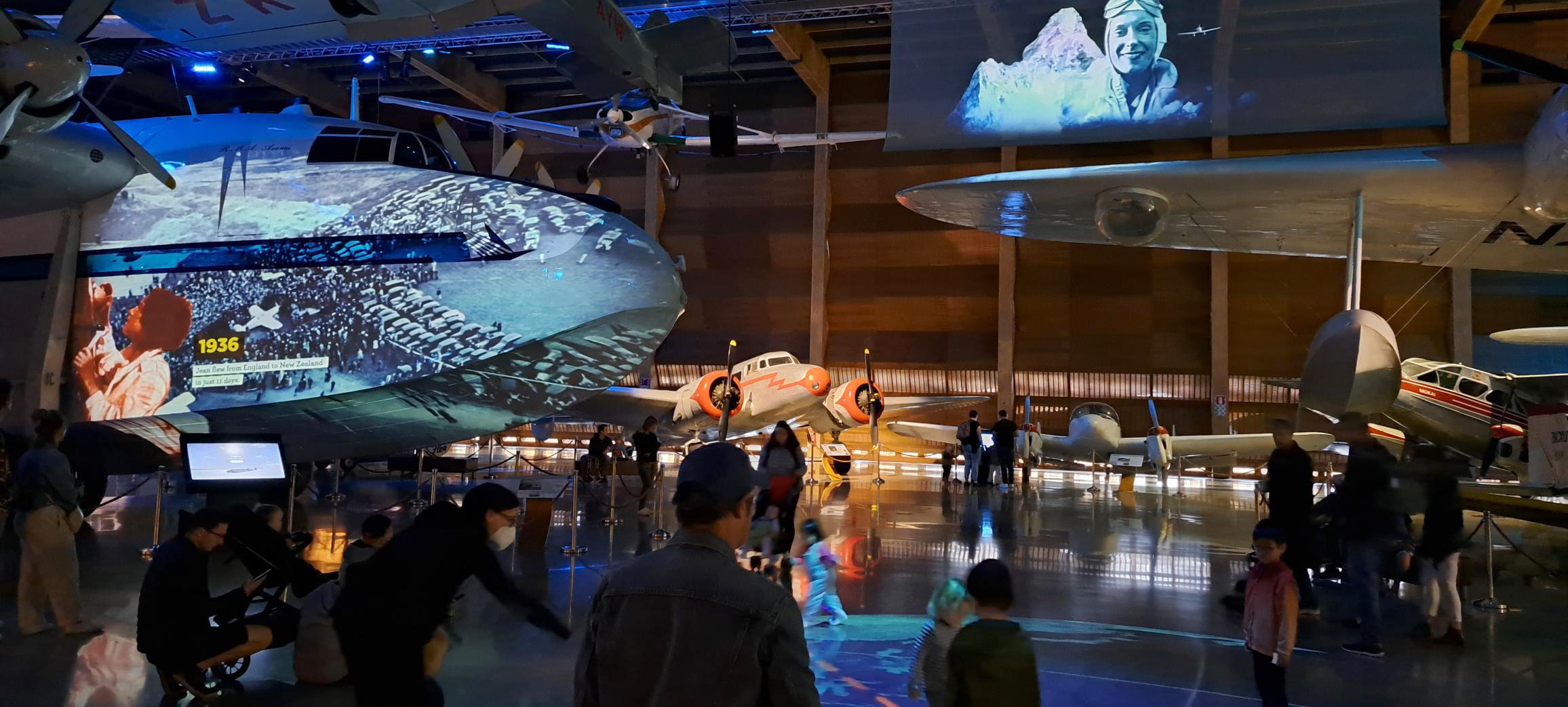 But wait there's more
NZTE Gulfood Mixed reality
Gulfood 2020 is the world's largest annual food and beverage trade exhibition, so New Zealand Trade & Enterprise wanted a mixed reality experience tha...
View

NZTE Gulfood Mixed reality

project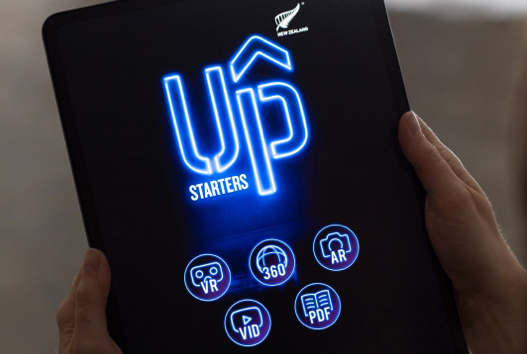 NZTE UpStarters launch
The UpStarters was established to form a compelling, consistent and coherent way of promoting New Zealand's tech innovation capabilities international...
View

NZTE UpStarters launch

project

SneakersMedia web presence
Sneakers is a small but perfectly formed independent media agency. They provide market-leading strategy, planning and buying that focuses on a client'...
View

SneakersMedia web presence

project