Reinventing the B2B experience
A Waxeye case study
Over time, Chorus' B2B website had become a bit out of shape – content was hidden or duplicated, the search function wasn't really working, and user feedback suggested the overall experience wasn't ideal. For nine months we worked closely with the Chorus team to deliver a brand new CMS and website that is not only fast and easy to navigate but easy to maintain too. Ongoing support and updates are all part of the package.
Services
Algolia integration
CMS Development
Front-end development
Information architecture
Resources migration & Support
Resources structure
Responsive website design
Testing/QA
User experience (UX)
User interface (UI)
Website design
Website development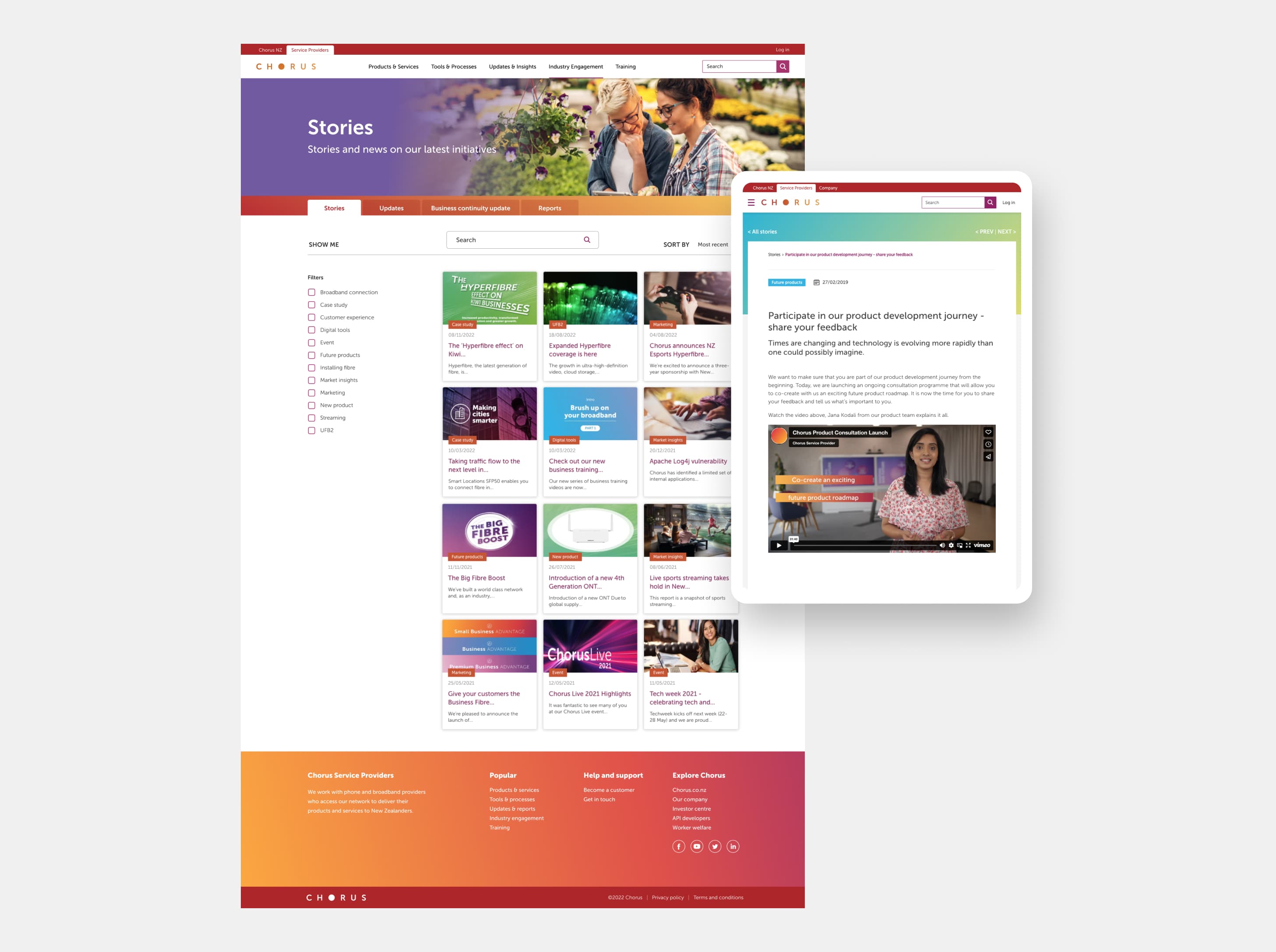 Waxeye was instrumental in making this project happen successfully. We now have an efficient B2B platform that we can continue to evolve with new features and online tools based on customer requirements and insights.
Helene Toury, B2B Marketing Lead, Chorus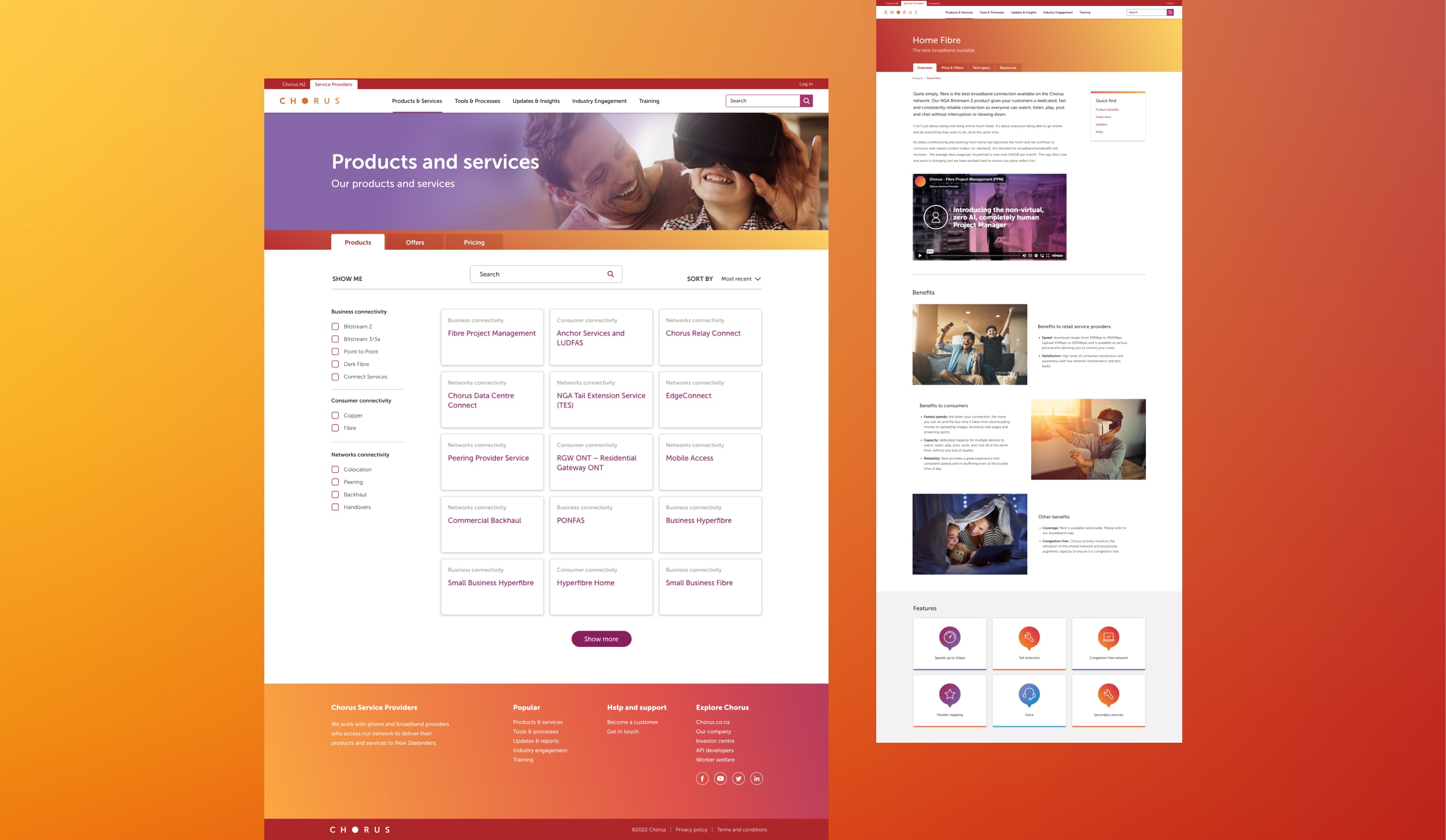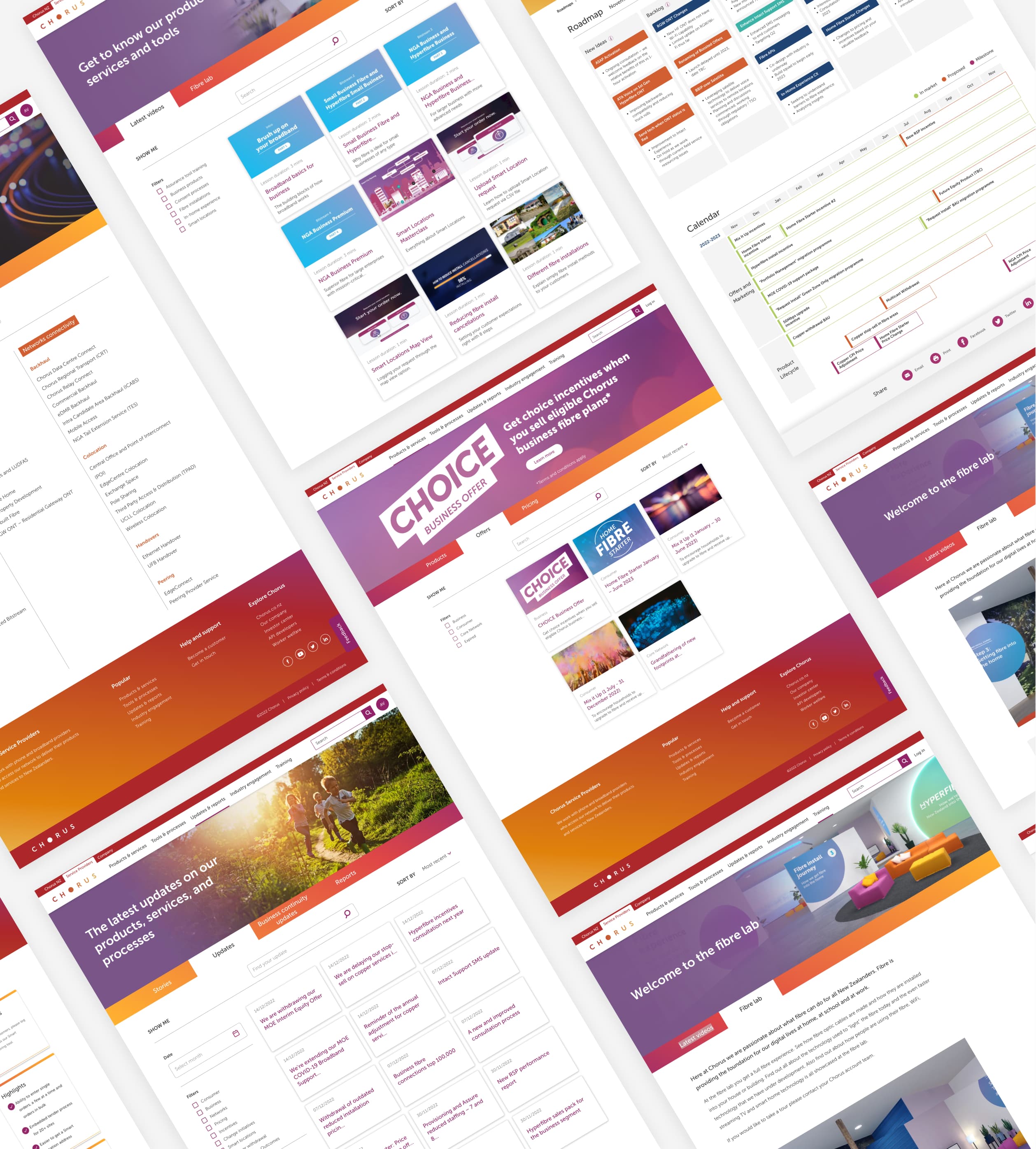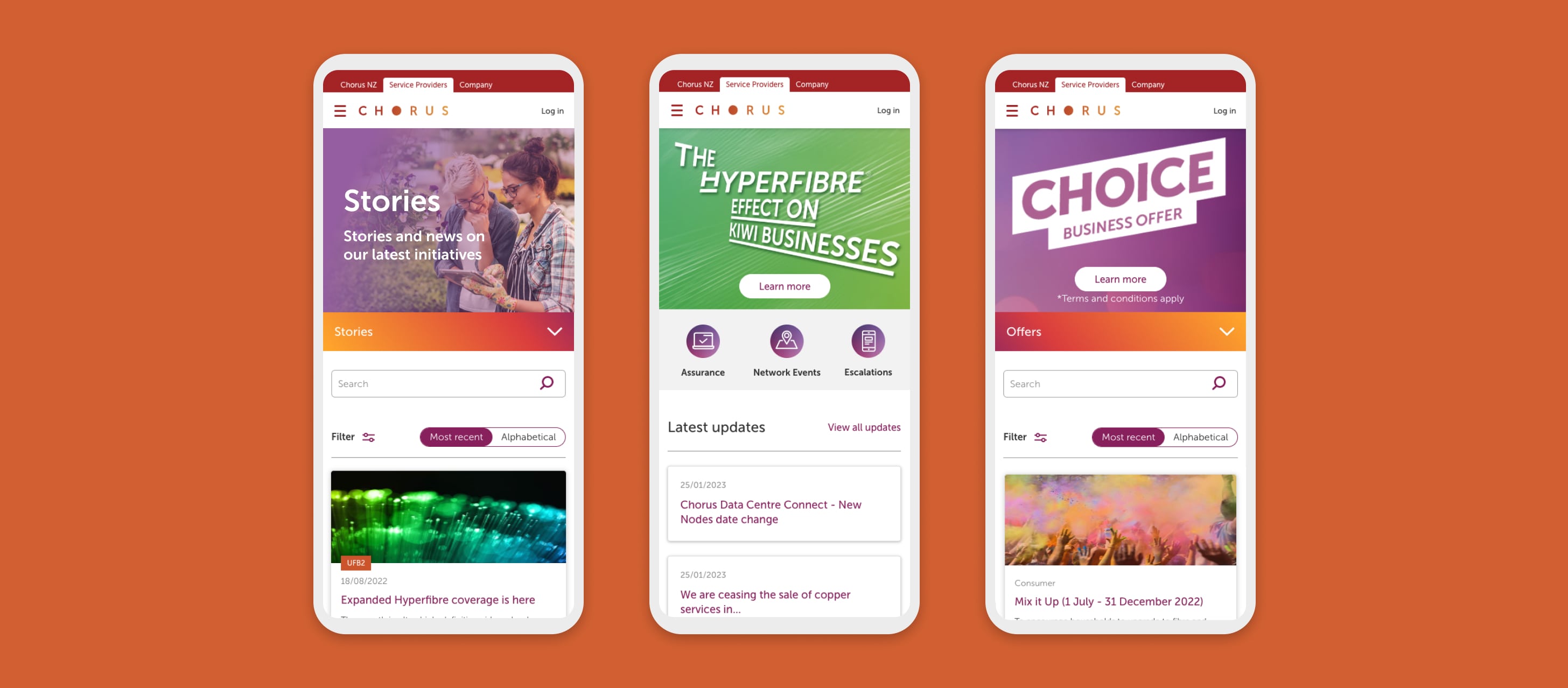 But wait there's more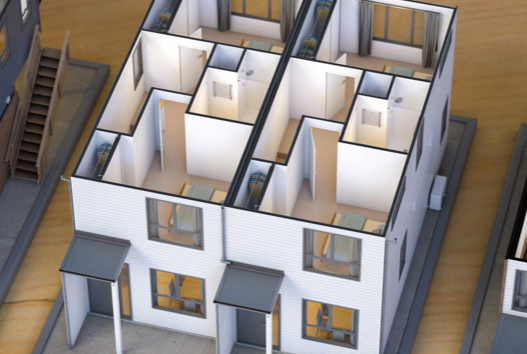 Tamaki homes AR app
Tāmaki Regeneration is bringing 10,500 homes to Auckland over the next 15 years. With demand running hot, homebuyers are often buying off the plan,...
View

Tamaki homes AR app

project
Cavalier Bremworth TVC
Cavalier Bremworth wanted to explore the link between carpet and fashion, in order to highlight the unique features of its products. So we wrapped thr...
View

Cavalier Bremworth TVC

project
Ecotricity website rebuild
Ecotricity, known for being NZ's cleanest and greenest electricity supplier, has partnered with our team to give their website a makeover. The new de...
View

Ecotricity website rebuild

project